The flowers are formed completely by hand. The process takes hours to sculpt enough delicate blooms for a single piece.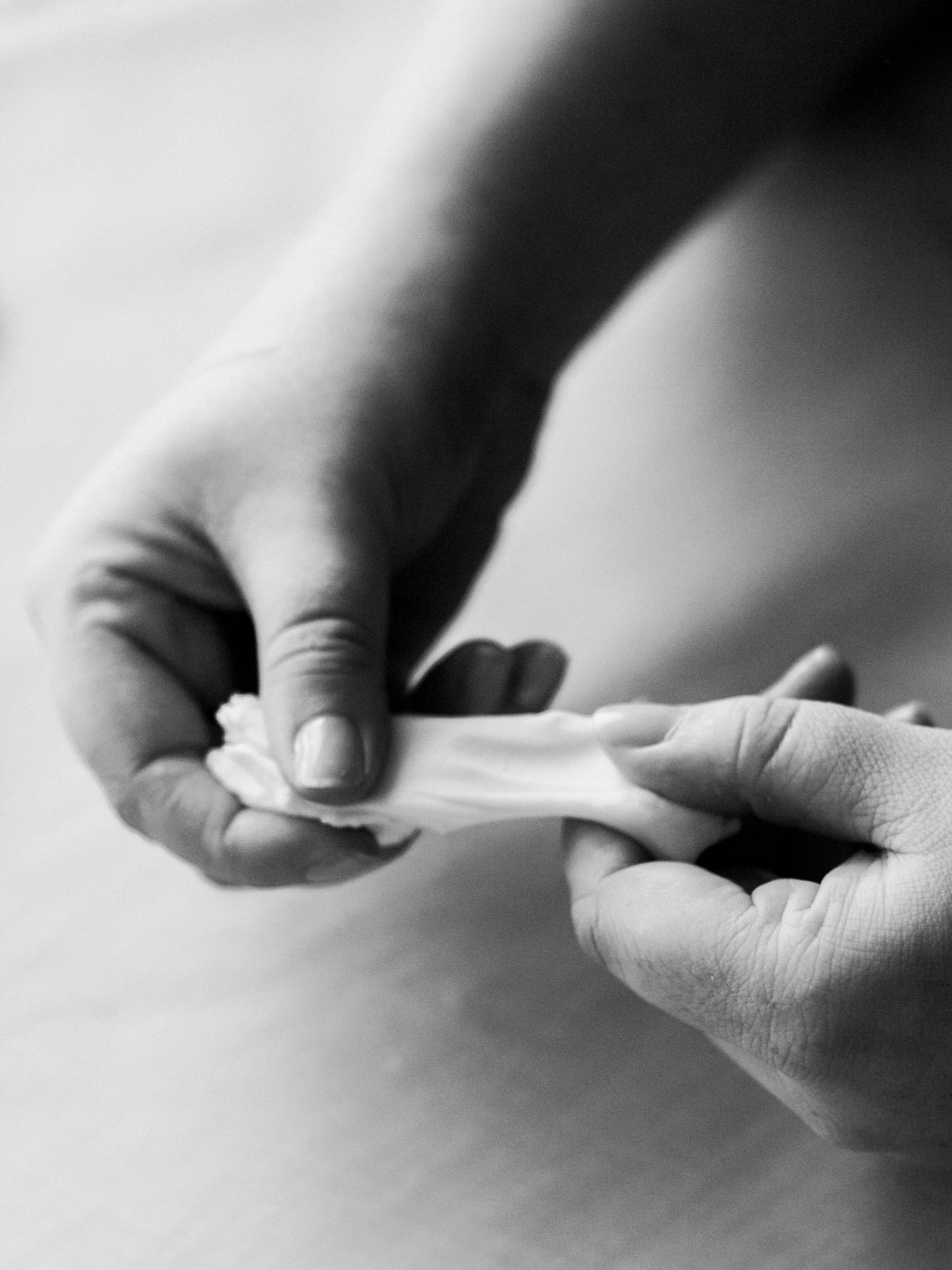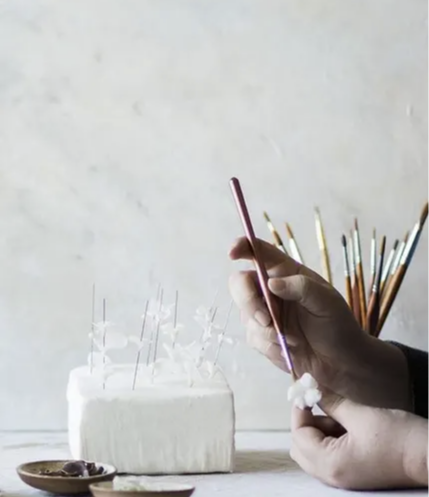 The newly made flowers must cure before they can be carefully hand painted with custom mixed colors.
Finally, they are ready for the next step in the design process, assembly.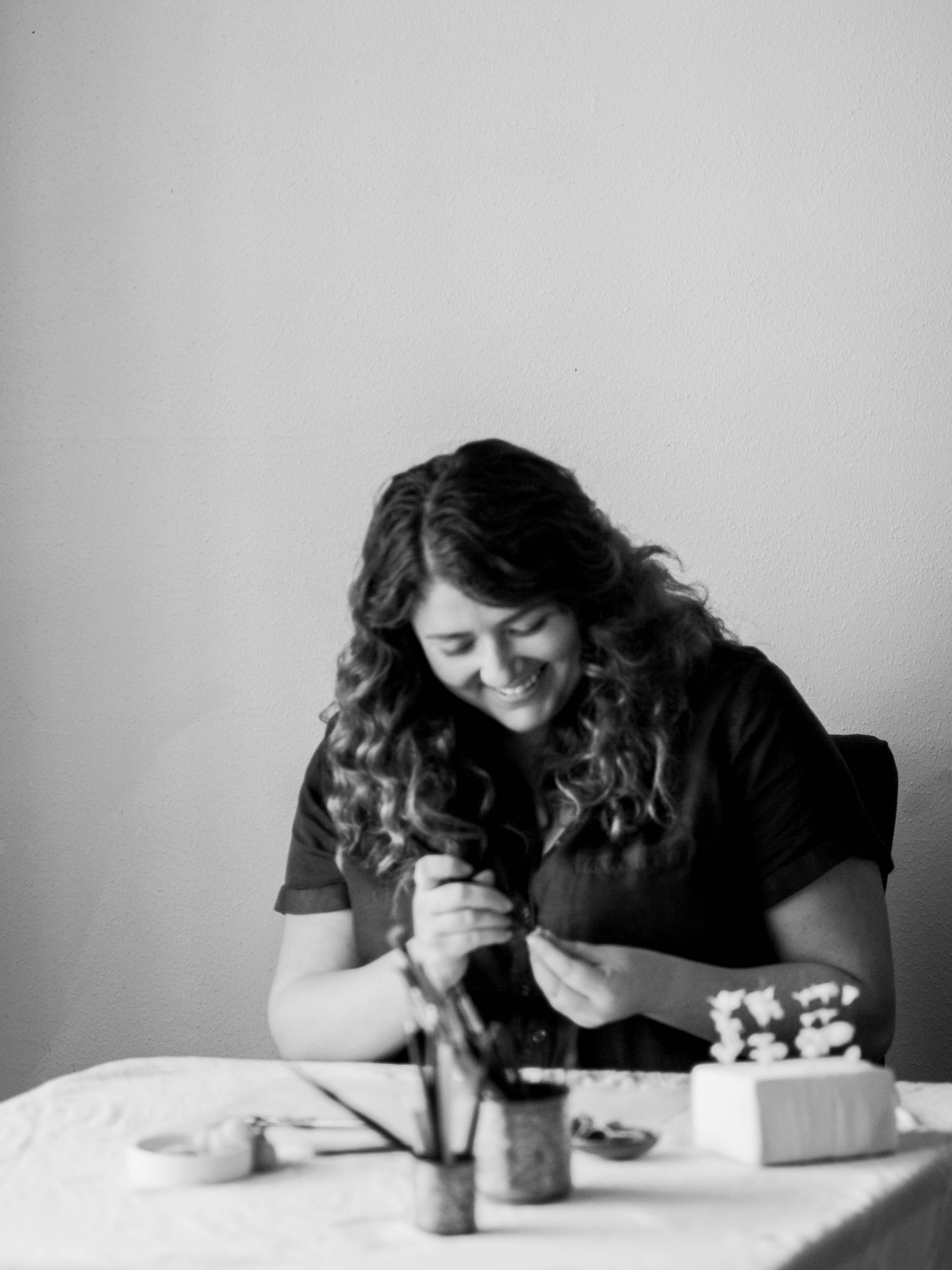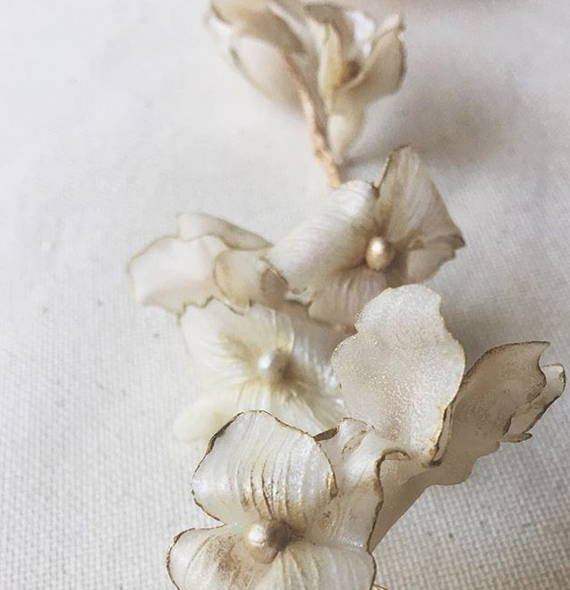 These flowers are ready for their close up. Perfectly sculpted and hand painted with pearl, blush, and gold tones.
A beautifully completed piece ready to be worn.